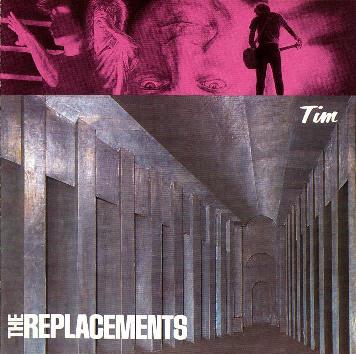 I disse dage er det 20 år siden, The Replacements udsendte albummet Tim. Dette skulle vise sig at blive det sidste album, hvor guitarist Bob Stinson var med. Han blev smidt ud af gruppen på grund af sit eskalerende stofmisbrug (jvnfr. en vis stakkel ved navn Pete Doherty). Det er Bob Stinsons ansigt, man kan se på hovedet øverst på albummets forside. Hvor meget han rent faktisk spillede på albummet, er en anden sag.
Tim er et legendarisk album; Alex Chilton var oprindelig indkaldt som producer, men Tommy Erdelyi, tidligere trommeslager i The Ramones, endte med at producere sangene. Mixet er ikke noget at råbe hurra for; sangene er derimod fine. Hør 'Here Comes A Regular' og kom i novemberstemning, Og der er 'Kiss Me On The Bus' og 'Swinging Party' og 'Left Of The Dial' og… De eneste regulært kedelige numre er garagenumrene 'Lay It Down Clown' og 'Dose Of Thunder'.
Og så havde tre af gruppens medlemmer forresten nordiske aner: Brødrene Stinson (= Steensen) og forsanger og sangskriver Paul Westerberg (et svensk efternavn). De var trods alt også fra Minnesota, hvor mange nordiske indvandrere slog sig ned.