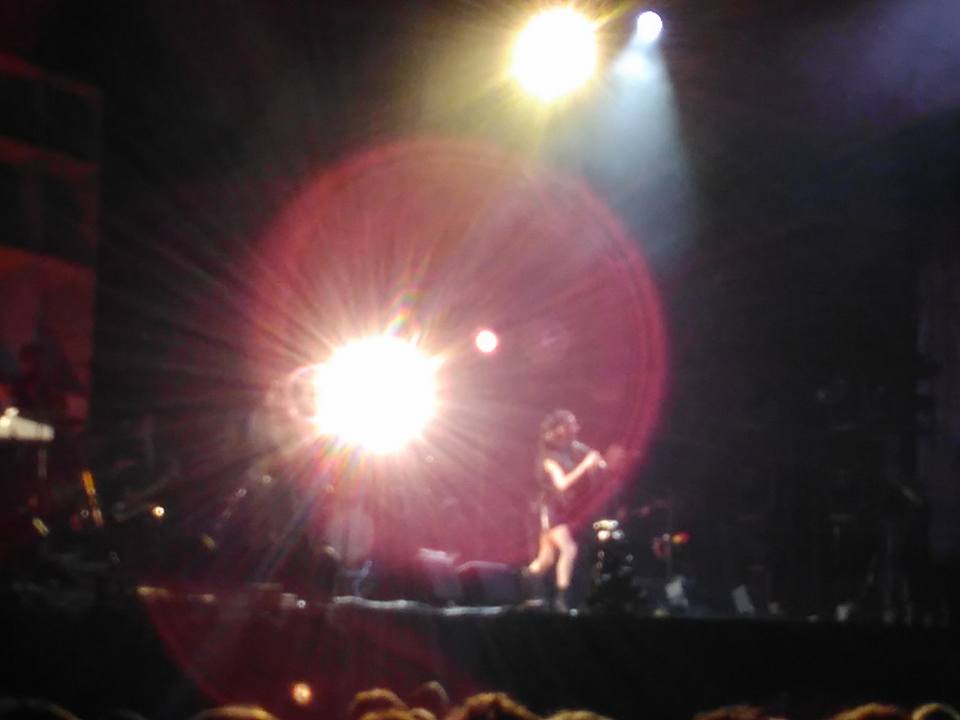 PJ Harvey gav en af de bedste koncerter, jeg nogensinde har været til med nogen. Neil Young gav den bedste Neil Young-koncert, jeg har set. Sturgill Simpson fik teltet til at løfte sig (metaforisk set, selvfølgelig) og mindede os alt det, countrymusikken kan. Jeg vidste det godt, men ham foran mig i Mercyful Fate-t-shirten vidste det måske ikke. De tre koncerter vil jeg for alvor tage med mig fra årets Roskilde-festival.
Der var selvfølgelig også andet. Tame Impala gav en koncert med flot lyd og et overbevisende indtryk. New Order var solide, men lidt kedelige. Hurray for the Riff Raff er en lille perle af countryrock fra New Orleans.
Men jeg må indrømme, at jeg i dag mere og mere finder glæde ved også at lytte til de lidt mindre kendte navne og især ved at møde musik fra andre verdensdele. Calypso Rose fra Trinidad og Officerfishdumplings fra Marokko og Orchestra of Syrian Musicians med de mange gæstesolister var dejlige oplevelser. De hvide mænd (og kvinder) med guitar kan ikke udgøre hele verden.
Der var meget, jeg ikke nåede at høre, som jeg gerne ville have hørt – LCD Soundsystem, Peaches, Anna Tijoux, James Blake, Gojira… Sådan må det nødvendigvis være.