Perspektiveret viden og flere nye detaljer trænger sig altid på. Dagens vinding omkring The Clash? Tromme-es Topper Headon led/lider af flyskræk, hvilket nok egentlig godt kan anes udfra dette billede fra lufthavnen i Wien…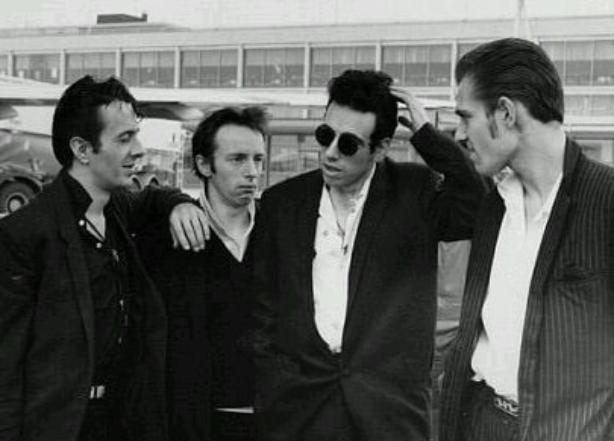 Her ordene fra billedet på en The Clash-profil på Instagram:
Three quarters of The Clash looking cool 'n' composed at Vienna airport, 1981. ■ Unfortunately drummer 'Topper' suffered from aviaphobia, and his wan and sickly expression here seems to suggest that he was staring down the barrel of a long-haul flight. Rather uncharitably, this is something that Paul and Joe appear to find highly amusing! ■ That being said Topper's torpor may also have been compacted by his increasingly frequent dalliances with 'class A' drugs; heroin in particular. This soon-to-be debilitating addiction would ultimately send Topper into a tailspin (pun intended), and after several poor live performances, sadly he would be dismissed.